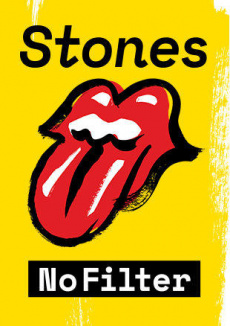 The Rolling Stones Tickets
Ach, was wären wir ohne diese guten alten Zeiten, als man, statt mit Kopfhörern in den Ohren und Augen auf dem Handy, noch mit seinen Lieblingsschallplatten unterm Arm durch die Gegend wanderte? Wären die ROLLING STONES jemals ins Rollen gekommen, hätten sich die Freunde aus Kindertagen, Mick Jagger und Keith Richards, 1961 nicht zufällig auf dem Bahnsteig in Dartford wiedergetroffen und über die Platten, die Jagger mit sich herumtrug, ihren gemeinsamen Musikgeschmack festgestellt? Ebenso unwahrscheinlich wie unvorstellbar!


Event Alert for The Rolling Stones
Video
Biography
Nach gemeinsamem Jammen und unzähligen Proben in den Hinterzimmern von Londoner Kneipen, entstanden 1962 die legendären ROLLING STONES, die am 12. Juli 1962 ihren ersten Auftritt im Marquee Club in der Besetzung Mick Jagger, Keith Richards, Brian Jones und Ian Stewart in London hatten.

Mick Jagger und Keith Richards bildeten fortan das Zentrum der legendären Band und manifestierten sich mit Hits wie " (I Can't Get No) Satisfaction", "Paint It, Black", "Lady Jane", "Under My Thumb", "Out Of Time", "Ruby Tuesday", "Sympathy for the Devil", "Jumpin' Jack Flash", "Street Fighting Man", "Honky Tonk Women", "Gimme Shelter", "You Can't Always Get What You Want", "Brown Sugar", "Wild Horses", "Angie" und "Start Me Up" ihren festen Platz in der Riege der erfolgreichsten Songwriter-Duos aller Zeiten!

Sänger Mick Jagger wurde innerhalb kürzester Zeit zum Vorbild für eine ganze Generation und als "böse" Version der Beatles fegten THE ROLLING STONES seit ihrem internationalen Durchbruch mit "(I Can't Get No) Satisfaction" über die Konzertbühnen rund um den Globus. Es war der Startschuss für eine einmalige Karriere mit weit mehr als zwanzig Studioalben (und ebenso vielen Live-Alben und Kompilationen), die sich allesamt mehr als 200 Millionen Mal verkauften und von denen allen in Deutschland 36 in die Top Ten kletterten.

Doch das Besondere an den ROLLING STONES ist nicht nur ihr einzigartiger Sound aus Gitarrenriffs, dieser Rhythmus, die kraftvolle Stimme von Mick Jagger oder diese unglaubliche Live-Energie, sondern auch dass sie in dem schnelllebigen und fordernden Musikbusiness schon so lange (und hoffentlich noch viel länger!) bestehen.
Reviews