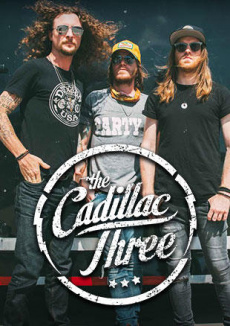 The Cadillac Three Tickets
Mit ihren energiegeladenen Shows und dem genialen Southern Rock Sound, den sie selbst unter dem Namen "Country Fuzz" führen, begeistern THE CADILLAC THREE aus Nashville, Tennessee seit 2011 eine rapide wachsende feine Fanbase.




Event Alert for The Cadillac Three
Video
Images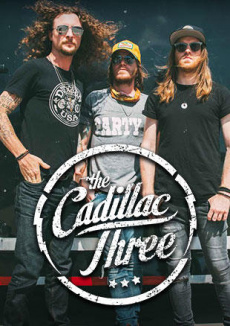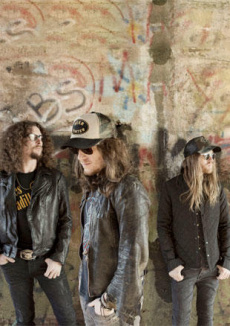 Biography
Kennengelernt haben sich die Mitglieder Jaren Johnston (Gesang & Gitarre), Kelby Ray (Dobro-, Akustik- und Hawaii-Gitarre sowie Hintergrundgesang) und Neil Mason (Schlagzeug, Percussion und Hintergrundgesang) bereits über ihre gemeinsame Band American Bang (mit Ben Brown). 2012 erschien dann das Debütalbum von TC3, die sich zu dieser Zeit noch The Cadillac Black nannten.

Johnston schreibt mit an Songs wie "You Gonna Fly" für Keith Urban oder "Southern Girl" für Tim McGraw und THE CADILLAC THREE gehen mit Superstar auf Support-Tournee rund um den Globus und geben ausverkaufte Headline-Konzerte in Europa. 2014 werden TC3 in den UK zur Best New Band gekürt und landen auch auf der BBC Radio 2 Playlist.

Wer den genialen Mix aus radiotauglichen Country-Hymnen, harten Rockballaden und Southern Folk einmal live erleben will, registriert sich bei uns zum Eventalarm oder Newsletter und wird informiert, sobald neue THE CADILLAC THREE Tourtermine und Tickets verfügbar sind!
Reviews