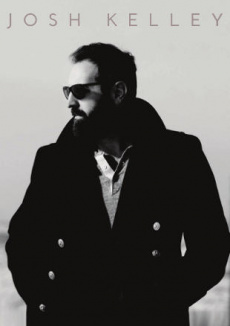 Josh Kelley Tickets
Mit seinen eingängigen Indie-Pop-Songs, die vielfach für Soundtracks von Serien wie 'Smallville', 'Scrubs' und 'Mike & Molly' verwendet wurden, wurde der US-amerikanische Singer-Songwriter JOSH KELLEY berühmt. Seit 2011 begeistert der Musiker, der schon mit so unterschiedlichen Künstlern wie Rod Stewart, Third Eye Blind, Toby Lightman, Counting Crows und Ryan Cabrera auf Tournee war, auch im Bereich Country.

1980 in Georgia geboren und im beschaulichen Augusta aufgewachsen, wird JOSH KELLEY in seinem Interesse für Kunst und Musik früh gefördert und bekommt von seinen Familienmitgliedern unterschiedlichste Vorlieben, von R&B und Soul über Country bis Classic Rock eingeimpft. Seine erste Band Inside Blue, die er zusammen mit seinem Bruder gründet, bekommt sogar einen Vertrag von Soul-Ikone James Brown angeboten. Doch JOSH KELLEY studiert lieber erstmal Kunst an der Universität von Mississippi, bevor er dann 2001 sein erstes Indie-Album "Changing Faces" herausbringt und von da ab an Top Ten Hits und echte Ohrwürmer abliefert.

Mit seinem siebten Studioalbum "Georgia" kehrt JOSH KELLEY zurück zu seinen Wurzeln und gibt sein Debüt im Bereich Country. "Im finally in a genre where I can write lyrics, tell stories and be a man", berichtet der Singer-Songwriter über das Album, das zeigt, wie erwachsen der Musiker in den letzten Jahren geworden ist. Mit seinem neuesten Album "New Lane Road" (2016) bleibt JOSH KELLEY dem Country treu, liefert extrem intensive sowie intime Songs und entwirft sogar das Album-Design.

Wer die unter die Haut gehenden Songs des Singer/Songwriters einmal live erleben möchte, meldet sich am besten zu unserem Eventalarm an und wird benachrichtigt, sobald neue JOSH KELLEY Tickets online verfügbar sind!

Event Alert for Josh Kelley
Video
Reviews