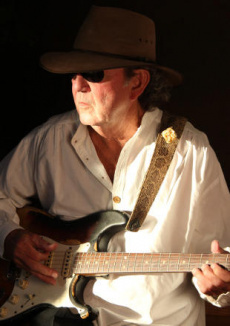 Tony Joe White Tickets
Mit seiner rauchigen Südstaaten-Stimme und den nach vorne stampfenden Gitarrenriffs verkörpert TONY JOE WHITE, der König den Swamp Rock, seit über 50 Jahren authentisch den Lebensstil der US-amerikanischen Südstaaten.

1943 in Oak Grove, Louisiana geboren, zählt TONY JOE WHITE mit seiner ganz eigenen Country-Blues-Folk-Musik zu den wichtigsten Vertretern des Swamp Rock. Nach ersten eigenen Bands wie Tony & The Mojos und Tony & The Twilights, die keinen dauerhaften Erfolg erzielen konnten, wagte TONY JOE WHITE schließlich den Schritt als Solokünstler. Eine sehr gute Entscheidung, wie sich schnell herausstellen sollte! 1967 schreibt er Songs wie "Polk Salad Annie" oder "Rainy Night in Georgia". Beide werden nach und nach 1969 zu weltweiten Hits und Musikgröße Elvis Presley covert "Polk Salad Annie", während Ray Charles und Brook Benton "Rainy Night in Georgia" aufnehmen.

Die atmosphärische Dichte und Nähe zum klassischen Soul und Rock der 60er Jahre machen TONY JOE WHITE berühmt und zu einem Wegbereiter des Südstaaten-Rock der 70er. Dass seine Songs einfach zeitlos sind, beweisen auch die zahlreichen Cover von Tina Turner "Foreign Affairs", "Undercover Agent Of The Blues", "You know who" und "Steamy Windows" Ende der 80er.

Wer den mysteriösen Sänger und Gitarristen einmal live erleben möchte, meldet sich am besten zu unserem Eventalarm an und wir benachrichtigt, sobald neue Konzerttermine und TONY JOE WHITE Tickets verfügbar sind.

Event Alert for Tony Joe White
Reviews