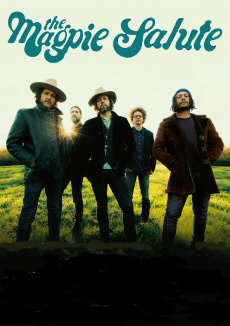 The Magpie Salute tickets
Die Band THE MAGPIE SALUTE vereint psychedelischen Blues, Geschichten, wie sie am Lagerfeuer nicht besser erzählt werden könnten und prahlerischen Rock'n'Roll mit einer ordentlichen Portion Explosivität, die sich auf der Bühne mächtig entlädt und das Publikum umhaut.
Doch das ist noch längst nicht alles! Hier treffen mit Sven Pipien, Marc Ford und Rich Robinson gleich drei einstige Mitglieder der legendären The Black Crowes, die mit über 30 Millionen verkauften Tonträgern weltweit Rockmusik-Geschichte schrieben, aufeinander. Sänger John Hogg, Keyboarder Matt Slocum und Drummer Joe Magistro machen die Band komplett.
Gemeinsam kann das Sextett nicht nur auf jede Menge Erfahrung und Talent zurückgreifen, auch über 170 Songs zählen zum Repertoire der Rock-Formation. Dazu zählen sowohl Songs der Black Crowes, Coverversionen und Solostücke von Robinson aber natürlich auch die Hits des Debüt-Albums "High Water I", welches seit dem 10. August 2018 auf dem Markt ist.

Event alert for The Magpie Salute
Video