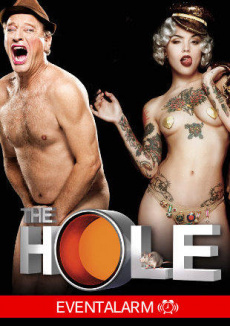 The Hole Show tickets
Erfrischend anders: THE HOLE ist mehr als eine Show im traditionellen Sinne – THE HOLE ist ein fulminantes Spektakel aus Kabarett, Theater, Burlesque, Zirkus, Musik und Comedy. Irre, wild und sexy!

Der Überraschungserfolg aus Spanien ist wie eine große dynamische Party und hat in seinem Herkunftsland sowie Italien, Frankreich, Mexiko und Argentinien bereits über eine Million Zuschauer zum Lachen und Johlen gebracht.

Wer diese mehr als ungewöhnliche Show nicht verpassen will, meldet sich schnell zu unserem Eventalarm oder Newsletter an und erfährt als Erstes, wenn die THE HOLE Tickets verfügbar sind!



Event alert for The Hole Show
Video