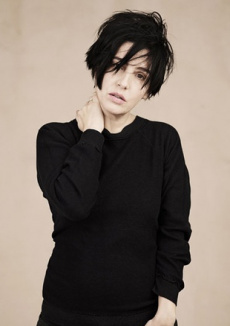 Texas tickets
"You can say what you want, but it won't change my mind, I feel the same about you…" – jeder kennt die Zeilen, die signifikant-samitge Stimme und die braune Mähne von TEXAS Sängerin Sharleen Spitery. Doch hinter der britischen Erfolgsband steht vor allem ein Mann: Bassist Johny McElhone, der die Band 1986 zusammen mit Spitery und Gitarrist Alistair McErlaine und Drummer Stuart Kerr in Glasgow gründet.

Die Kombination passt gut und schon 1988 haben TEXAS ihren ersten Auftritt an der University of Dundee und durch McElhones Kontakte (aus seinen Zeiten bei Altered Images und Hipsway) auch schnell einen Plattenvertrag in der Tasche. 1989 erscheint dann die Debütsingle "I Don't Want A Lover", die direkt in die UK-Top-Ten stürmt und somit auch das Debütalbum "Southside" trotz eher schwacher weiterer Single-Auskopplungen über 2 Millionen Mal auf der ganzen Welt über die Ladentheke wandern lässt.
Die beiden Folgealben "Mothers Heaven" (1991) sowie "Ricks Road" (1993) können nicht an den Erfolg des Debütalbums anknüpfen, so dass sich TEXAS erstmal eine kreative Schaffenspause verschreiben. Eine der besten Entscheidungen, die sie treffen konnten!

1997 erscheint das vierte Album "White On Blonde", das einschlägt wie eine Bombe! Allein in Großbritannien verkauft sich die Platte 1,7 Millionen Mal, die Single "Say What You Want" wird international der größte Hit der Band. Und der Erfolg bricht nicht ab: Mit dem Album "The Hush" (1999) und den Singles "In Our Lifetime", "Summer Son", "When We Are Together" dominieren TEXAS die Top 10 und Top 20. Das im Folgejahr erscheinende Greatest Hits Album verkauft sich ganze 5 Millionen Mal und manifestiert die Stellung von TEXAS als internationalem Top Act!

Wer keine Konzerte von TEXAS verpassen will, meldet sich am besten kurz zu unserem Eventalarm oder Newsletter an und wird benachrichtigt, sobald wir neue TEXAS Tickets verfügbar haben.

Event alert for Texas
Video