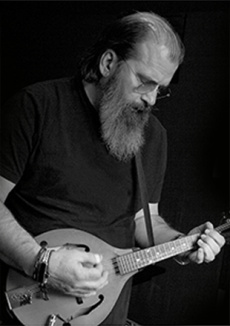 Steve Earle & The Dukes Tickets
Grammy Gewinner, prämierter Singer-Songwriter, erfolgreicher Schauspieler – Steve Earle. Seine Werke vereinen nahtlos Rock, Folk und Country. Aber nicht nur als Musiker hat er sich einen Namen gemacht, TV-Fans kennen ihn vielleicht auch aus seinen Rollen in den HBO Serien "The Wire" und "Treme".

Event Alert for Steve Earle & The Dukes
Video
Biography
Stephen Fain Earle, besser bekannt als STEVE EARLE, wurde am 17. Januar 1955 in Fort Monroe, Virginia, geboren und wuchs in Texas auf. Bereits in jungen Jahren beeinflussten ihn die legendären Folk-Rock-Musiker Townes Van Zandt und Guy Clark, was dazu führte, dass er schon mit 13 Jahren imstande war perfekt Gitarre zu spielen. Nachdem er seine Idole traf, begann er in kleinen Bars und Lokalen in Nashville aufzutreten. Seine musikalischen Fähigkeiten und sein einzigartiger Country-Rock-Stil eroberten im Nu die Herzen der Zuhörer.

Earles Debüt-Studioalbum "Guitar Town" (1986) wurde sowohl kommerziell ein voller Erfolg. Zwei Jahre nach der Veröffentlichung des Albums stellte Earle sein zweites Album "Copperhead Road" (1988) fertig, welches bei Fans und Kritikern gleichermaßen Anklang fand. 1990 veröffentlichte er "The Hard Way", ein emotionales und etwas dunkleres Projekt als seine beiden vorherigen Platten.

2004 wurde Steve Earle für sein Werk "The Revolution Starts Now" mit seinem ersten Grammy ausgezeichnet. 2008 und 2009 gewann er zwei weitere Grammys in der Folk-Kategorie.

Der volle Sound seiner Band und seine aufgeschlossenen Worte zwischen den Songs machen seine Konzerte zu einmaligen Erlebnissen. Benachrichtigungen zu STEVE EARL Tickets sind über unseren Newsletter erhältlich.
Reviews