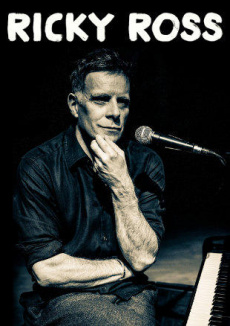 Ricky Ross tickets
Als Frontmann und Sänger der schottischen Band Deacon Blue wurde RICKY ROSS berühmt – daneben ist der Schotte nicht minder erfolgreich auf Solopfaden oder auch im Duo McIntosh Ross mit seiner Frau Lorraine unterwegs. In seiner eigenen Radiosendung "Another Country with Ricky Ross" auf BBC Radio Scotland widmet sich das Multitalent dem Americana und Alternative Country, er komponierte die Songs für das Musiktheaterstück "The Choir" (2015), präsentierte eine Reportage über seine Heimat Dundee und schrieb Lieder für und mit zahlreiche namhafte Künstlern wie James Blunt, Ronan Keating und Jamie Cullum.

Als Solokünstler hat RICKY ROSS folgende Alben veröffentlicht: "So Long Ago" (1984), "What You Are" (1996), "New Recording" (1997), "This is the Life" (2002), "Pale Rider" (2005), "Trouble Came Looking" (2013) und "Short Stories Vol. 1" (2017).

Wer keine Konzerte des charismatischen Schotten mit der tollen Stimme verpassen möchte, meldet sich am besten zu unserem Eventalarm an und wird benachrichtigt, wenn wir RICKY ROSS Tickets verfügbar haben.

Event alert for Ricky Ross
Video