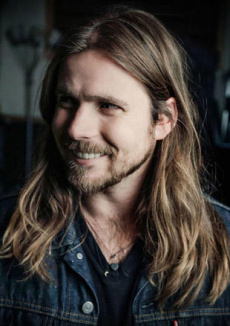 Lukas Nelson & Promise of the Real Tickets
Lukas Nelson wurde sein Talent für Musik mehr oder minder in die Wiege gelegt: im Jahr 1988 kam er als Sohn von Country-Kultstar Willie Nelson in der texanischen Hauptstadt Austin zur Welt. Er fand schon früh seine Leidenschaft für Musik und stand bereits im zarten Alter von dreizehn Jahren als Leadsänger für seinen berühmten Vater auf der Bühne.

Event Alert for Lukas Nelson & Promise of the Real
Video
Biography
Nur wenige Jahre später gründete er mit LUKAS NELSON & THE PROMISE OF THE REAL seine eigene Band. Diese ist seither für ihren melodischen und gefühlvollen Rock bekannt, der nicht zuletzt von den Einflüssen des Country-Genres lebt. Heute ist Tato Melgar (Schlagzeug) neben Nelson das einzige Gründungsmitglied, das noch in der Band aktiv ist. Anthony LoGerfo (ebenfalls Schlagzeug), Corey McCormick (Bass, Vocals), Jesse Siebenberg (Steelguitar, Keybord, Vocals) und Alberto Bof (Electric Piano, Hammond-Orgel) vervollständigen die Band. 2017 veröffentlichten sie mit dem Album LUKAS NELSON & THE PROMISE OF THE REAL ihr bislang erfolgreichstes Album. Von Kritikern als herausragender Sänger, Gitarrist und nicht zuletzt Songwriter in den Himmel gelobt, etablierte Nelson seinen eigenen Erfolg.

Mit ihrer Musik bewegen LUKAS NELSON & THE PROMISE OF THE REAL regelmäßig die Massen auf Konzerten und Festivalauftritten. Das haben sie nicht zuletzt ihrem berühmten Mentor zu verdanken: Musiklegende Neil Young engagierte sie 2014 als Vorband. Gemeinsam gingen sie auf Welttour, wo sie auch mit weiteren Stars wie den Rolling Stones, Paul McCartney oder Bob Dylan auftraten, was sie letztendlich in den Kreis der Weltstars der Rockszene brachte. Wer sich von dieser herausragenden Band auch live begeistern lassen und LUKAS NELSON & THE PROMISE OF THE REAL Tickets sichern möchte, sollte unseren Ticketalarm aktivieren, um immer auf dem Laufenden zu bleiben.
Reviews