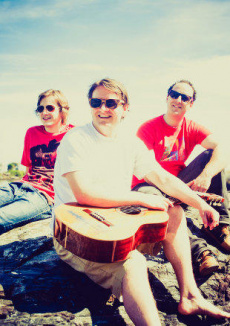 Jon & Roy tickets
Mit warmen Folkrhythmen und Rootmelodien haben sich JON AND ROY in der kanadischen Indie-Musikszene in die Herzen vieler Fans gespielt. 2016 kommt das weltweit beliebte Duo endlich auch nach Europa!

Als Singer-Songwriter und Gitarrist Jon Middleton 2003 auf Perkussionist Roy Vizer trifft, merken beide schnell, wie gut sie musikalisch harmonieren und gründen die Band JON AND ROY. Erste Auftritte in Victoria und Vancouver folgen und gemeinsam mit Multiinstrumentalist Dougal McLean nehmen JON AND ROY 2005 ihr erstes Album auf: "Sittin' Back". Es folgen die vielgepriesenen Alben "Another Noon" (2008), "Homes" (2010), "Let It Go" (2012) und "By My Side" (2014) sowie das aktuelle Album "Riverside".

Durch die Verwendung in zahlreichen großen Werbekampagnen von Marken wie Volkswagen, Starbucks, Ralph Lauren und Bloomindales erreichen JON AND ROY große Bekanntheit und die Musik der kanadischen Band wird für den Western Canadian Music Award vorgeschlagen. JON AND ROY spielen in Clubs, Theatern, auf nationalen und internationalen Festivals und begeistern 40.000 Zuschauer am Kanadischen Nationaltag in Victoria. Aktuell werden Jon Middleton und Roy Vizer von Louis Sadava (am Bass) unterstützt.

Wer als Erstes informiert werden möchte, sobald neue JON AND ROY Tickets und Termine verfügbar sind, meldet sich am besten zu unserem Eventalarm an!

Event alert for Jon & Roy
Video