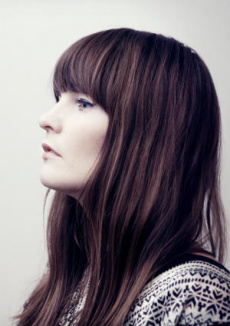 Jennie Abrahamson tickets
Am 29. August 2014 erschien mit "Gemini Gemini" das vierte Album der schwedischen Pop-Sängerin Jennie Abrahamson in Deutschland/Österreich/Schweiz über Trickser Records. Geschrieben im Frühling, aufgenommen im Sommer und fertiggestellt im Winter vereint "Gemini Gemini" alle Jahreszeiten, die sich in den Gegensätzlichkeiten der Menschen wiederspiegeln.

Produziert wurde "Gemini Gemini" von Jennie und ihrem langjährigen Begleiter Johannes Berglund (The Knife, Shout Out Louds, Owen Pallet) als Co-Produzent und Aufnahmeleiter. Auf dem Album befinden sich zahlreiche Gastmusiker wie beispielsweise Mikael Häggström (Jenny Wilson, Ane Brun, Nåden), Kawala Flötist Roland Keijser, Sängerin und Cellistin Linnea Olsson, sowie der "Wild is the Heart Choir": Ane Brun, Charlotte Centervall, Sarah Frey, Nina Kinert, Linnea Olsson, Monica Starck and AKvon Malmborg.

Das Ergebnis besteht aus einer Prise 80ern, den Weiten Skandinaviens, glockenhellem asiatischem Kitsch und den lärmenden Rhythmen aus wärmeren Gefilden. Im Mittelpunkt stehen Minimalismus und Komplexität: Volle Soundwelten entstehen aus so wenig Quellen wie nur möglich. Dabei werden raue Melodien von Trible-esquen Rhythmen getrieben, welche die Dualität des Menschen in jedem einzelnen der zehn Stücke des Albums ausdrücken.

Event alert for Jennie Abrahamson
Video