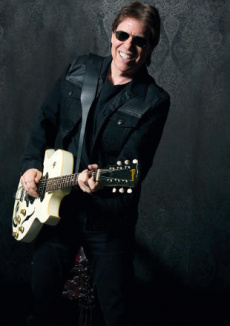 George Thorogood tickets
1950 in Wilmington, Delaware geboren, brachte der US-amerikanische Bluesrocker George Thorogood mit "Better than the Rest" 1974 sein erstes Album heraus. Doch erst mit seiner Band, den Destroyers und dem zweiten Album schaffte Thorogood 1977 den Durchbruch. Es folgte Hit auf Hit. In den 80ern konnte der Bluesrock-Musiker immer mehr Fans gewinnen und sich gänzlich in der Musik-Szene etablieren. Heute begeistert er vor allem bei Club-Konzerten mit seinem begnadeten Gitarrenspiel und Gesang!





Event alert for George Thorogood
Video
Artist discography
In seinen vier Jahrzehnten als Musiker hat George Thorogood 30 Alben herausgebracht, die sich weltweit mehr als 15 Millionen mal vekauft haben: Better Than the Rest (1974), George Thorogood & the Destroyers (1977), Move It On Over (1978), More George Thorogood & the Destroyers (1980), Bad to the Bone (1982), Maverick (1985), Nadine (1986), Live (1986), Born to Be Bad (1988), Rockin My Life Away (1991), Boogie People (1991), The Baddest of George Thorogood and the Destroyers (1992), Haircut (1993), Live: Lets Work Together (1995) mit Elvin Bishop, I´m Wanted (1995), Live in 99 (1999), Half a Boy / Half a Man (1999), Encore Collection: Extended Versions (2000), Anthology (2000), Ride Til I Die (2003), Rounder Heritage Series: Who Do You Love? (2003), 30Th Anniversary Tour Live in Europe (2004), Greatest Hits: 30 Years of Rock (2004), The Hard Stuff (2006), Taking Care Of Business (2007), Live (2007), The Dirty Dozen (2009), Boogie People (2009), Live in Boston 1982 (2010), 2120 South Michigan Ave (2011).