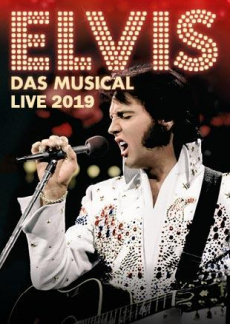 Elvis - Das Musical Tickets
•
Live 2019
4 Events: 03.05.2019 - 01.05.2019, Tickets from € 39,90
ELVIS - Das Musical
Bremen

•

Metropol Theater Bremen
• 08:00 PM
ELVIS - Das Musical
Hamburg

•

Mehr! Theater am Großmarkt
• 08:00 PM
ELVIS - Das Musical
Hamburg

•

Mehr! Theater am Großmarkt
• 03:00 PM
ELVIS - Das Musical
Köln

•

Lanxess Arena
• 08:00 PM
Elvis - Das Musical
Täuschend echt: ELVIS – DAS MUSICAL lässt den King of RocknRoll in einer zweistündigen Live-Show wieder auferstehen!

Die Gesten sitzen, die Mimik passt 100%, die Kostüme stimmen mit den Original-Outfits bis zur letzten Paillette überein – kurzum: die Illusion ist perfekt! Wenn Elvis-Interpret Grahame Patrick dann auch noch mit seinem unwiderstehlichen Charme ins Scheinwerferlicht tritt und eine gesangliche und tänzerische Performance hinlegt, die den "King" auferstehen lässt, dann ist wirklich kein Halten mehr!

ELVIS – DAS MUSICAL ist wahrlich ein Entertainment-Erlebnis der ganz besonderen Art. Die energiegeladene Musical-Inszenierung des Erfolgsproduzenten Bernhard Kurz nimmt Ihre Zuschauer mit auf eine Zeitreise und feiert den King mit den größten Elvis-Hits, wie "Love Me Tender", "Jailhouse Rock", "Heartbreak Hotel", "Cant Help Falling In Love". Aufwändige Choreografien, Spielszenen sowie Originalfilmsequenzen und Fotoprojektionen führen durch alle wichtigen Stationen in Elvis Leben.

Die Live-Inszenierung begeistert seit 2001 die Zuschauer in Hamburg und Essen, auf der Seebühne am Chiemsee und im Estrel Berlin. Produzent Bernhard Kurz ist für diese Show sowie seine weiteren aktuellen Produktionen "Stars in Concert", die ABBA-Story "Thank you for the music" und "all you need is love!" mehrfach in den USA als "Best Producer" ausgezeichnet worden.
Wer dieses Event-Highlight einmal live erleben möchte, meldet sich am besten für unseren Eventalarm an und wird informiert, sobald neue Show-Termine und ELVIS – DAS MUSICAL Tickets verfügbar sind!
Video
Images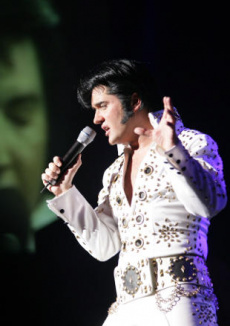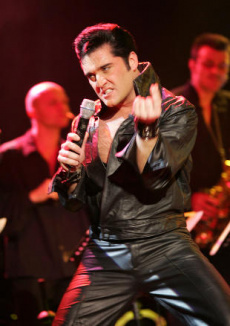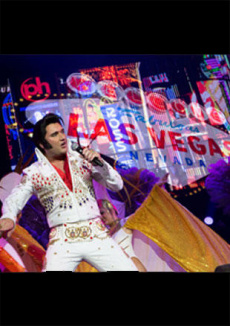 Reviews